Grapeview Banner Printing
Do you want to attract more customers for your grand opening or special event? Invest in durable and outstanding signage with the help of our Grapeview banner printing experts!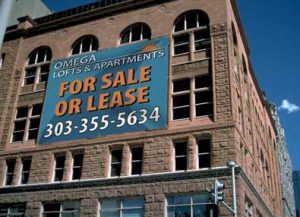 Tacoma Printing is a full-service printing company that provides high-quality banners fit for any purpose, location, or duration of usage. You can choose among different banner materials like vinyl, mesh, polyester fabric, and canvas, depending on where and how long you intend to use them.
Whether you need indoor or outdoor banners, our graphic design experts will help you create the best signage that will not only reinforce your brand but will also attract as many customers as you like. Our custom banners can even be printed in wide format for maximum visibility!
So if you want high-resolution and long-lasting banners that can be customized for your specific needs while keeping their price at reasonable rates, partner up with our professional banner printing team.
Call Tacoma Printing at (253) 525 - 4162 for your Free Consultation with a Grapeview Banner Printing expert!
Wide Format Banners
There are a few things where size doesn't matter. Promotional banners? Definitely not one of them. The bigger you can have them, the more chances you have in increasing your traffic and average ticket. This is why wide-format banners are among our best-selling products at Tacoma Printing.
We understand that with business competitions, these attention-grabbing banners help you to become more unique and noticeable and keep your sales thriving. Our graphic designers will always ensure that your wide-format banners will have large images, bigger texts, and popping colors that creatively complement each other while reinforcing your brand image at the same time.
Also, with the right design file and industrial-grade printers, we can always guarantee that your banners will be of high resolution regardless of how big you want them.
Large Format Graphics
To help you maximize your marketing opportunity, we also offer high-quality large format graphics along with our Grapeview banner printing service. We can design and print large posters for your storefront, wide graphics for window displays, large-format murals for your entire wall, and all other kinds and sizes of vinyl decals!
Rest assured, we will provide you with high-resolution graphics for both your outdoor and indoor marketing goals. Our products are not only guaranteed to last long, whether installed inside or out, but are also designed by graphic experts who will make your establishment as captivating as possible for your potential customers!
Flexible Banner Customization Options
Many can offer great products, but only those with unique and effective marketing can sell this greatness like hotcakes. This is why it's always important to go beyond "good enough" when it comes to your branding and advertising campaigns.
Tacoma Printing can help you do this by providing customized banners that are guaranteed to make you outstanding even in a busy street full of competitors!
You can tell us all about your design ideas, and we will help you turn them into reality with additional creative touches that could make your banner more compelling and eye-catching. Or you can let our team create your banner design from scratch, guaranteeing that we'll make all its elements reinforce your brand image.
Also, you can choose what material your banner will be printed on. You can pick the most in-demand vinyl or go for other options like polyester fabric, mesh, or canvas. However, Tacoma Printing recommends vinyl banners printed using UV-cured ink so you will have a long-lasting attractive banner even when installed outside.
Full-Service Printing Company
Aside from high-quality custom banners, Tacoma Printing also prints many other types of business signs and marketing materials. We also provide custom designs for all your needed uniforms, T-shirts, bags and business logos. Additionally, we don't only cater to commercial printing needs but also your personal printing needs!
With complete, industrial-grade printing equipment and an experienced professional team, Tacoma Printing is a full-service printing company known for our services' cost- and time-efficiency. More importantly, our products are proven attractive, durable, and fit for reasonable prices.
Let's Talk – Get Your Free Banner Consultation Today
If you're looking for the best Grapeview, WA banner printing service that can be fully customized for your specific advertising goal, target market, location, and budget, Tacoma Printing has the answer you need!
Talk to us today, and we'll guide you on what's the best way to make your banner unique, attention-grabbing, and effective in converting potential customers to actual paying consumers. Don't waste time, and let us help you improve your business performance today.
Call Tacoma Printing at (253) 525 - 4162 for your Free Consultation with a Grapeview Banner Printing expert!