South Colby Large Format Printing
Massive visuals are used across all types of industries, whether they're for corporate promotions, advocacies, or government use. The most important thing about these large-scale products is that the quality of their physical appearance is the same as the quality in their digital form. Otherwise, the establishment will risk looking unprofessional or cheap. The best thing to do is to get the services of an established printing company.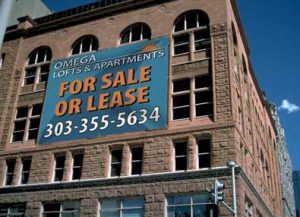 At Tacoma Printing, we are specialists in South Colby large format printing. We are fully equipped with state-of-the-art large-scale printers that can produce the best quality of prints for any material, including canvas and vinyl. These machines are built to support width dimensions of 18″ to 100″ inches, although we are also capable of printing samples beyond this range.
Our team of signage and printing experts is always ecstatic to help businesses and organizations in obtaining high-quality South Colby large format printing products to boost their visibility, branding, and information dissemination. We are confident that we can be your best choice as you look for the best printing company to help you out. Whatever your goal is with these print products, it will also be ours.
Call Tacoma Printing today at (253) 525 - 4162 for your Free Consultation with a South Colby Large Format Printing expert!
Wide Format Banner
Wide-format banners are ideal visual tools for situations like promotions, events, and informational drives for businesses, organizations, and any type of establishment.
We primarily recommend vinyl, canvas, or polyester fabric for the material of our wide format banners due to their proven durability that can hold an entire graphic despite being physically massive. They also allow even full-color prints of extreme quality, making them the best choices for the job. Vinyl banners have grown to be a favorite of our clients because, aside from their durability and design flexibility, they are also considerably inexpensive.
Here's how our South Colby large format printing goes: we discuss your needs, work with you in brainstorming the best ideas, and show you the various options in material, color schemes, designs, or dimensions that you can have. For our prints, we mainly use UV-cured ink, which is guaranteed to be long-lasting despite constant exposure to sunlight or rain.
Our professional help does not end with the production process. We are also ready to provide our expert recommendations on where and how to install your prints to make sure they are effective in communicating their information. Just tell us what you need, and we'll give you the best educated and experienced opinion we can.
Large Format Graphics
With large format graphics from Tacoma Printing, your customers can have an easier time viewing important information about your company.
Large format graphics allow you to highlight specific portions of your business area. They give you more visual power, allowing you to have a better way of communicating to your customers whatever information you want, whether it's sales images or beautification visuals. You can also use them internally, such as indoor banner types built to set a certain atmosphere inside your working facilities. Whatever goal you have for these graphics, our designers are here to help you build them from scratch or improve your existing samples.
With Tacoma Printing, you can rest assured that no matter the size of your graphics, there will be no warping or quality degradation. The high-quality image that you see on the computer will be translated perfectly into the physically printed material.
So for getting superior-quality wall covers, floor graphics, window displays, or vinyl graphics, even the most customized ones, Tacoma Printing is your best choice.
Call Tacoma Printing today at (253) 525 - 4162 for your Free Consultation with a South Colby Large Format Printing expert!
Full-Service Sign Company
Tacoma Printing is a full-service print shop, and we are always dedicated to helping every client we have in having high-quality print products designed to boost their business.
We are fully capable of every service in the sign production process. We are also passionate about providing expert advice on the various products and services our clients can get from our industry. With every decision you make on the products you order, you can ask us for help.
You can trust us with the quality of your South Colby large format printing products. Before conducting any production process, we will first guarantee the formatting of your high-resolution files on the computer; everything matches up correctly. To ensure the maximum effectiveness of these products, we can help you brainstorm for the best visual designs and find the best spots to install your prints. Finally, quality assurance also includes using only top-quality paper, vinyl, canvas, and other products to guarantee the durability and longevity of your prints.
From large format printing comes other services, including window graphics, merchandise backdrops, wide-format banners and more. Whatever printed product you have in mind, let us know, and we'll make sure to provide you with everything you need to obtain them.
Free Large Format Sign Consultation
Every successful business utilizes large format prints to effectively attract the attention of a big group of people and establish their brand strongly.
Whether you need a massive banner to advertise an event or just a big graphic for informational usage inside your office, our Tacoma Printing is ready to provide the best South Colby, WA large format printing services for you. Get ready to boost your business's promotional capacity with our top-notch prints!
Call Tacoma Printing today at (253) 525 - 4162 for your Free Consultation with a South Colby Large Format Printing expert!