University Place Sign Company
Get noticed with great looking, cost-effective signs & banners from the best University Place Print Shop and Sign Company. We have a full array of printing and signage services to make your business or organization stand out from the rest. Attract new customers, grab attention, and put a stylish, professional foot forward for all to see with printing and signs from Tacoma Printing.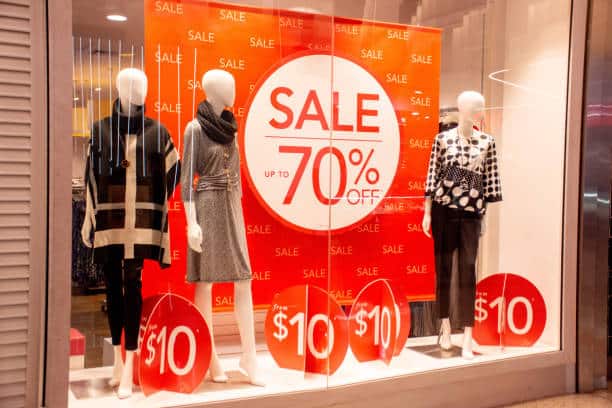 Make sure all your signs and graphics give the same attractive and enticing impression, using consistent design and colors. Put your logo on everything from your employees' uniform shirts to the pylon sign out front of the building. Consistent messaging and design lets potential customers see that you are professional and pay attention to detail – qualities that inspire trust.
Getting that consistency is difficult when you have to work with several different companies to create your signs, your banners, your corporate documents, your uniforms, and your promotional items. But with Tacoma Printing you get complete one-stop Sign Company and Print Shop all in one.
Call Tacoma Printing today at (253) 525 - 4162 for your Free Consultation with a University Place Signs & Printing expert!
Signs That Work for You
Get the most out of each new customer who comes into your business. Increase the traffic through your front door. Improve your employees efficiency and morale. Tacoma Printing's outstanding signs and graphics can help you achieve all of those goals. And we work quickly, efficiently and affordably.
From the free initial consultation with one of our trained signs & graphics professionals, we guarantee that we will create the signs and graphics perfectly suited to your unique business goals, branding and budget. Our experienced University Place, WA signs experts will listen to all of your concerns and offer practical and workable solutions for your business needs. Whether you already have a design in mind or if you need help from our graphic design team to create the perfect logo and color scheme to sure your business style and function, we are here to help.
We do all our design, manufacturing and installation to minimize delays, conflicts and costs. And that translates to more affordable and timely signage for your business.
From an enticing storefront sign to directional signage to guide your customers to the best deals, we can create all the signage you need to grab attention for your business and have your branding remembered.
Outdoor Signs
Get the most visibility for your business with top-quality and attractive outdoor signs from Tacoma Printing. From impressive monument signs to brightly-lit channel letters signs to portable signs and banners, we do all the design, manufacturing and installation to make sure your business gets noticed.
Permanent storefront signage, whether it's an impressive standalone structure with a digital message center at the street corner or an bright, attractive sign over your door, gives your business the look of reliability and trustworthiness that customers are looking for.
It also is something that attracts notice from people every day without you having to lift a finger. They might not need your services today, but when they do need you, your sign will be front of mind for them and they'll know exactly who to call.
You permanent outdoor signage can me ampified by temporary signage from seasonal and sales banners to portable a-frame signs highlighting a special promotion. Flag signs and even window decals can me changed up to make sure your business gets noticed every day.
Getting the ideal combination of permanent and temporary outdoor signs and banners is key to making sure your business looks enticing. Make sure they complement each other and don't draw attention away from your core messaging. Let the signage experts at Tacoma Printing help guide you to make great choices for your outdoor signs.
Call Tacoma Printing today at (253) 525 - 4162 for your Free Consultation with a University Place Signs & Printing expert!
Indoor Signs
Getting more customers in the door is great, but don't drop the ball once they are inside. Your employees can get a great boost in customer service and sales from high-quality, perfectly-placed indoor signs from Tacoma Printing. Indoor signage can direct customers to where they need to go and encourage sales. From floor signs that point the way to top products or the checkout desk to Pop-up signs that highlight popular products throughout your business, indoor signs that are professional-looking and eye-catching make customers feel welcome and comfortable in your space.
Enhance the atmosphere inside your University Place, WA business for both your customers and your staff with great indoor signs from Tacoma Printing. We'll make sure your business is projecting the right message to your customers and make sure that message is cohesive throughout all of your printing and signage. From the moment you call, our sign experts will partner with you to create the most effective and cost-efficient balance of indoor and outdoor, permanent and temporary signs to set your business up for success.
We'll listen to your goals and your unique challenges and offer workable solutions that you and your customers will love. We'll even come to your business to evaluate your space and features to make the most of your opportunities. Our sign pros are standing by now to help you achieve your business goals!
Complete Commercial Signage Company
Why waste time running around all over town trying to find the perfect mix of signs, banners, wraps and printing? Tacoma Printing is a complete University Place sign & printing company that can deliver a full range of signs and graphics perfectly suited to your unique business or organization. We handle everything from design, layout, fabrication and installation for all your signs and offer a full suite of printing and graphics options to complement your signage and reinforce your branding.
On our very first call, we want to learn all about your business and your goals. That insight will help guide us in everything we do, because delivering great signage and printing that is fully customized to your precise needs and vision is our #1 goal. From there out sign and printing experts can help you choose the right mix of signs and print products to achieve your goals.
Our Tacoma Printing team handles everything from design, to manufacturing, to installation, to maintenance on all your signage. Let us help you pick the right mix of signs and graphics to serve your business, then trust that we will produce signage to your exact specifications on time and within the budget that you set.
Our expert sign installers will make sure your new signage is secure and situated perfectly to make the best impression on potential customers.
For the most effective and functional signs, turn to the University Place, WA sign experts at Tacoma Printing. We have the tools and expertise to produce all your signage and printing needs from the largest pylon sign to the smallest window decals, we are the pros successful businesses trust.
Call Tacoma Printing today at (253) 525 - 4162 for your Free Consultation with a University Place Signs & Printing expert!
Our Commitment to You
Step up today to get your business started on the road to success. Tacoma Printing is the full-service Tacoma, WA sign & printing company you need to handle any signage, printing or graphics you need to get your business noticed.
If you are looking to attract new customers, drawn them into your business and give them a little push toward buying more from you, we have the printing and signage solutions for you. Put your best foot forward in your community with great looking signs and banners! Direct customers toward the most popular and profitable products you offer! Give your employees a pulled-together, professioonal look with branded apparel! Call us today!
Your best University Place sign company & print shop can handle every sort of job you need for your business. Let our sign and printing specialist help with a free consultation today!
Call Tacoma Printing today at (253) 525 - 4162 for your Free Consultation with a University Place signs & printing expert!