Tumwater Digital Printing Services
Affordability and effectiveness in marketing do not always meet. But with Tacoma Printing's Tumwater digital printing, you can make game-changing differences in your advertising reach without spending too much.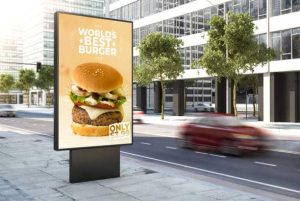 Digital printing has been a favorite way of creating marketing products in the business world as it allows even the biggest industry players to create versatile printed materials built for advertisement for a good price at a quick turnaround.
At Tacoma Printing, we deliver the best products that the digital printing industry has to offer. If you aim to be a step ahead of your competitors, that will be our goal as well. We will help you from idea conceptualization and designing to printing and installation. If you wish to make amazing changes to your marketing capabilities, you will be interested in what our Tumwater digital printing services can offer.
Call Tacoma Printing today at (253) 525 - 4162 for your Free Consultation with a Tumwater Digital Printing expert!
Digital Printing for Marketing
Digital printing is a technology liberally used in the field of marketing. Businesses and organizations from all kinds of industries use them to spread their message through various print products, from the simplest flyers to the grandest banners.
We understand that every business has unique needs. Any specifications or customizations you want for your prints, we will do our very best to create them for you. Our Tumwater digital printing services will definitely satisfy any marketing goal you have for your company.
If you need help figuring out the best products to use for your business, our experts can help you out. It pays to have professional knowledge in digital printing projects especially considering that the options are too many. From helpful information all the way to printing your products in the highest quality possible, Tacoma Printing is your best Tumwater digital printing company!
Digital Printing for Business
Every business uses a set of printed materials for myriad purposes, including information dissemination, brand establishment, or simply marketing the business itself. The process of printing these important products need not be difficult. This is why Tacoma Printing offers affordable yet cost-effective and high-quality Tumwater digital printing for businesses of all types.
From designing and planning to printing and distributing, we have the resources to help you out on every important part of the process. Rest assured that the quality of our products will be fully satisfactory.
Here are some of the most commonly used printables produced through digital printing: 1. Signs 2. Banners 3. T-Shirts 4. Uniforms
We use the environment-friendly and latest technology to provide you with clear prints without costing a lot of money. We aim to keep our services affordable and help businesses improve with their goals. All you need to do is tell us what you are looking for, and we'll provide you with the suggestions and prints you need.
Call Tacoma Printing today at (253) 525 - 4162 for your Free Consultation with a Tumwater Digital Printing expert!
Digital Printing Services for You
We know that every business has a specific set of needs and budgets.
All types of clients are welcome to work with us. We offer high-quality services and products to anyone who needs them. Even the more affordable options will be catered to without sacrificing the quality of the work.
At Tacoma Printing, the Tumwater digital printing services you require will be perfectly matched to your needs. Whether you want to create highly attractive posters to gain more customers or you want to expand your marketing reach through distributing printed ads, we are here to strategize every product we will make to guarantee that they actually help your business improve.
Full-Service Print Shop
As a top player in the printing industry, we are confident that we can impress you with the quality of our products and services. We are ready to work with you and provide industry-quality products that match your goals regardless of the industry that you are from.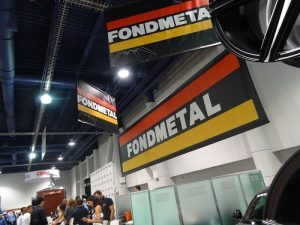 Our team of highly competent graphic designers, print specialists, and project managers are dedicated to providing each of our clients with effective products, ones that can actually make a difference in your marketing numbers.
From conceptualizing design ideas to supplying you with every raw material needed in the process, we are here to deliver everything you need, even guidance throughout the project, in case you are interested in knowing more about the specifics of it all.
With Tacoma Printing's Tumwater digital printing and other related services, your investment won't be a waste.
Let's Talk – Free Expert Digital Printing Consultation
For any kind of Tumwater, WA digital printing project, Tacoma Printing is one of the best options you can have. We are fully capable of digitally printing any content you need for your business, from team uniforms to large-scale banners. Just tell us your needs and even your schedule and budget, and we'll let you know the best services we can do for you.
If you have any questions or concerns, we are always ready to answer them for you. Our hotline is always open. Call us as soon as you can, and we'll begin conceptualizing the best printing solutions for you!
Call Tacoma Printing today at (253) 525 - 4162 for your Free Consultation with a Tumwater Digital Printing expert!