Vashon Yard Signs
In the marketing world, the more effective and cheaper your tools are, the better. Tacoma Printing offers you industry-grade Vashon yard signs. High-quality, affordable, and very efficient in spreading the word about your business, event, or even your political campaign!
Typically made of corrugated plastic, yard signs are highly durable materials despite being lightweight and easy to carry around. They are ideal for outdoor marketing, especially if you need to spread information to a wide area. By adding high-quality prints made by our top visual designers, your event or cause will be bound for success with amazing yard signs spread throughout your community.
Tacoma Printing is a leading signage Tacoma Printing that offers full-package services to our clients. This means that everything you need from the signage industry can be provided by our team of engineers, designers, installers, and signage experts. Rest assured that if you choose to work with us, we will deliver the best quality of Vashon yard signs and every other signage product or accessory that you will need.
Call Tacoma Printing today at (253) 525 - 4162 for your Free Consultation with a Vashon Yard Sign expert!
Promotional Signs for Business
Yard signs are a very common sighting in all types of places. Organizations, companies, and many institutions use them because they offer great efficiency as a marketing tool without being a pain in the budget. They can be used by any type of establishment from any type of industry because they are very flexible in design and use.
Here are the typical uses of yard signs:
1. Spreading the word to a neighborhood about events like local marathons, fairs, shows, and competitions
2. Advertising business products and services
3. Promoting special business offers like best-sellers or new releases
4. Announcing the opening of a soon-to-open business
5. Increasing the visibility of an event by displaying guides towards a building or a venue
Whatever type of establishment you run, we guarantee that our high-quality Vashon yard signs can positively affect your goals. Even the most customized designs can be incorporated into your signs with the help of our top designers. If you need strategically created signs that target your intended market, our signage specialists can help you brainstorm ideas. We are here to provide everything you need to make the best possible signs for your establishment.
Custom Real Estate Signage
The real estate industry is one of the biggest users of yard signs. Agents and companies use them to spread information about their open houses, buildings for sale, and other related events. In fact, most real estate entities would have their yard signs fully customized with their brand.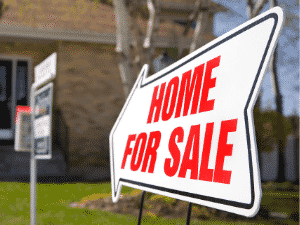 Tacoma Printing has no problem with whatever requests you have in customizing your signs. The best Vashon yard signs are the ones that perfectly match your needs and goals, so whatever designs or modifications you want to apply, just tell us. We'll be ready to discuss them with you. We have everything you need, from top-notch customization services to every accessory needed to erect your yard signs on various terrain.
As a top signage company, we also know that real estate agents use other tools like business cards, flyers, and brochures. So if you need any printables to compliment your signs, we are here for you!
Call Tacoma Printing today at (253) 525 - 4162 for your Free Consultation with a Vashon Yard Sign expert!
Political & Campaign Signs
Yard signs are also extremely popular during election seasons when people aim to promote their candidates in the best and cheapest way possible.
With yard signs, you can publicize your election preferences on the streets or in your front yard without worrying about their resistance against scorching sunlight or strong winds. Because these signs are very lightweight, you can also bring them easily during protests and political events.
Get the best-quality Vashon yard signs today from Tacoma Printing. You won't regret your investment with us!
Free Yard Sign Consultation
If you're looking for a company you can trust to print your Vashon, WA yard signs at an industry-level quality and speed for reasonable prices, Tacoma Printing is your best choice. We are fully equipped with the proper equipment, training, and experience to provide you with the best possible signage products that you need. We will build you signs that actually work in attracting the attention of your target market.
Call us today and share your marketing and business goals with our signage experts, and we'll be ready to begin working on your project as soon as possible. From simple design to full-color signs, we can provide everything you need at the best quality and prices possible.
Call Tacoma Printing today at (253) 525 - 4162 for your Free Consultation with a Vashon Yard Sign expert!