Pacific Commercial Printing
Even if most people spend many hours online to do online shopping, you still can't underestimate the benefits that printed materials can give to your business. They can be the unique, tangible elements your potential customers need to feel more connected to your business and encourage their purchase.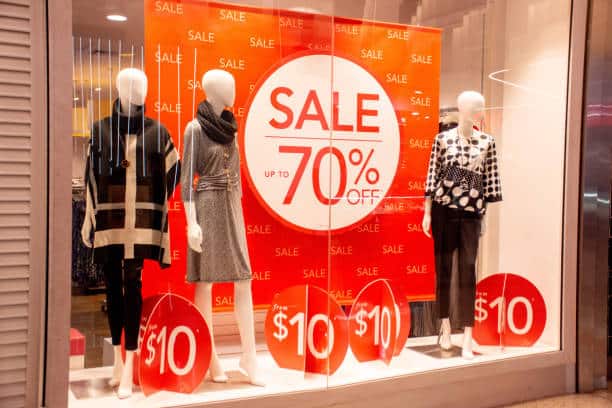 As one of the leading Pacific commercial printing companies, it is our goal at Tacoma Printing to help maximize your marketing investments with durable, attractive, and high-impact marketing materials. We can also help in maintaining a smooth management process through printing, copying, and binding internal documents.
Whether you want professional-looking uniforms for your employees or attractive signs and banners to boost your visibility and traffic, our custom commercial printing service will help you reach your goals!
From durable materials to eye-catching designs and reasonable prices, our printed materials and services are guaranteed to give your business the marketing advantage you're hoping to have.
Call Tacoma Printing at (253) 525 - 4162 for your Free Consultation with a Pacific Commercial Printing expert!
If your signs and other marketing materials are hard to read with mismatched colors that make everything look crowded and just downright amateurish, you won't leave a good impression on your potential customers and will fall behind your competitors who have marketed their brand better.
With our graphic design services, you will have business signs and banners that can attract every passerby, improve your building visibility, make your business look more professional, and turn your interior into a captivating and purchase-promoting place for your customers. We'll ensure that all your indoor and outdoor signs will bear consistent brand elements and effectively reflect your unique business personality.
Aside from signs, we also offer custom graphic design services for all types of marketing printables that you may need – even your company uniforms!
Signs and banners are useful not only in promoting products and events but especially in improving the visibility of your place of business. As a comprehensive Pacific commercial printing company, we will ensure that we provide you with custom signs and banners with designs and materials that meet your needs and preferences.
We will customize your signage design to attract your specific target market, reinforce your brand, and accomplish its particular promotional purpose by highlighting its core message and other vital information (e.g., dates, location, contact details, etc.)
We'll also help you in choosing the printing substrate that you want, whether vinyl or canvas or many other options. You can also customize the size and shape of your signage in order to stand out from your surrounding competitors. And even if you're still not sure about the details of your signage, our printing experts will offer professional insights to help.
Rest assured, our custom signs and banners will be perfect for your marketing goal, budget range, intended duration of usage, and location of installation.
Call Tacoma Printing at (253) 525 - 4162 for your Free Consultation with a Pacific Commercial Printing expert!
Full-Service Print Shop
Tacoma Printing is one the most trusted Pacific, WA commercial printing companies whose services are not only comprehensive but also reliable, efficient, and reasonably priced. We accommodate all commercial printing needs of every business, regardless of their size, type, or industry.
Since we recognize the uniqueness of every business, we always customize our commercial printing service to ensure that the design, material, and price of our products fit your needs, preferences, budget, and brand personality. We also ensure that all our products are delivered at your expected date, or even earlier!
Aside from graphic design and printing services, we also offer signs, screen printing and embroidery services. So no matter what your business needs, trust that Tacoma Printing can help you when it comes to marketing and other areas where attractive and durable signs, banners and apparel are vital.
Let's Talk – Free Expert Commercial Printing Consultation
Although digital marketing has its own perks, keeping the traditional printed marketing materials in your campaign can effectively give you the increase in traffic and sales that you're looking for. All you need is the right commercial printing company to work with.
Talk to our printing experts today, and we can help boost your business performance as soon as possible. From expert graphic designers to high-performing printing equipment, we have it all at Tacoma Printing!
Call Tacoma Printing at (253) 525 - 4162 for your Free Consultation with a Pacific Commercial Printing expert!