Yelm Print Shop
The internet has allowed many businesses to take advantage of the online world for their marketing projects. However, this does not mean that the only way to advertise effectively and increase sales properly is through online marketing. Printing advertising tools is still a massive strategy for any business that wants to succeed.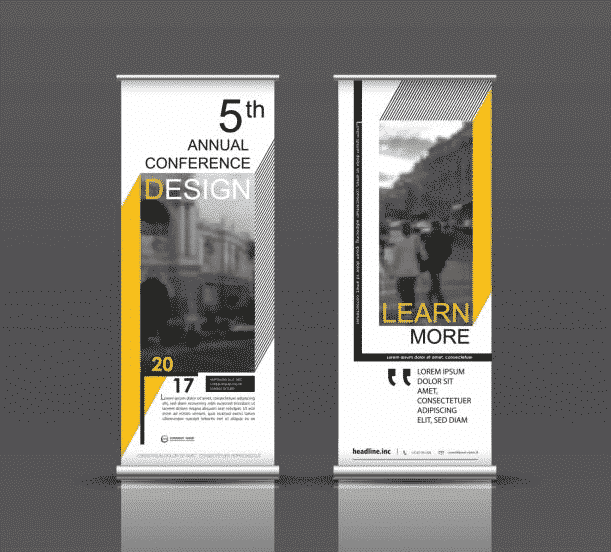 Every profitable business has an effective set of aesthetic graphics and marketing visuals produced through high-quality printing. If you truly value your company, you ought to partner with a proven professional Yelm print shop to handle all your print products. As a leading printing company, Tacoma Printing offers every product and service you will need to design, produce, and secure your signs and marketing tools. Being long-time professionals, we are dedicated to providing industry-quality services that match your goals as well as your budget and schedule.
From apparel printing for uniforms or promotional giveaways to large-format printing for signs and banners, we offer high quality printing services that are affordable. Name the service you need, and we'll provide it for you. Call us today if you want to know more about our services and if you want to assure their quality.
Call Tacoma Printing today at (253) 525 - 4162 for your Free Consultation with a Yelm printing expert!
Our top quality print shop offers complete apparel printing services so that your business always looks sharp and puts it's best foot forward. We print professional-looking uniforms that give your team the polished look that inspires confidence in your customers. We also print a large variety of T-Shirts that you can use to sell, motivate your team, or give away as a marketing promotion for your business or organization. T-Shirt giveaways do double duty for you business, rewarding loyal customers with a gift and turning them into walking advertisements every time they wear your shirt around town. We also offer outstanding embroidery services that will make your t-shirts, golf shirts, ball caps and patches stand out from the crowd. Get the best apparel printing and embroidery in Yelm at Tacoma Printing.
We are confident to say that our company can be the best Yelm print shop that you can work with. With our complete service package, you won't need to look for another company to handle every aspect of your printing needs.
Whatever printing project you have, whether it's for an election campaign or an interior beautification activity, you will be accommodated by our company. Our team of highly-seasoned experts can provide every service at the highest quality possible, no matter what type of product you need.
By guiding you through every step of the process, we know we can leave you fully satisfied with our work. We also offer a wide range of previous successful projects that can inspire you for your print products. Since we do all our work in-house, we can guarantee you fast yet flawless production of your products without going over the proposed budget.
Even if you don't have any designs or blueprints ready, don't worry. Our graphic designs and print specialists are here to help you develop the best visual strategies so your products can be as effective as possible.
Every business has its branding, and it is important that every visual item or entity follows this identity properly. With a competent team of graphic designers, we can help you translate your visual brand effectively and flawlessly into all your printed materials, from professional looking uniforms to large-format banners.
Our designers are capable of improving your existing design or creating new designs for that properly follow your branding. Every logo, slogan, text, or company name that needs to be imprinted will be strategically developed so they can look attractive and professional.
Of course, our clients always have the final say on each design and print output. We are also ready to help you out even if you already have existing brands or designs that you just want to improve with the help of a professional.
If you want to have a stronger visual presence in your location, high-impact banners and signage are the tools you need. From strong, simple poster-sized signs to full-color banners, we can print everything you need to attract your customers and stand out from your local competition in terms of visibility and impact.
Any specifications of size, shape, dimensions, materials, and color schemes can be according to your preferences and branding needs. Even window films or vinyl decals can be fully matched with your visual identity so your customers can see that you are a professional entity of quality.
Rest assured that no matter what you order, we will employ an efficient system of designing, printing, and installation to guarantee the effectiveness of your products in achieving your goals.
Full-Service Printing Company
The Yelm print shop that you deserve is here. Tacoma Printing provides the complete set of large-scale printing services. Just tell us what you need, and we'll be ready to provide it to you.
Our list of available services is so long that we make sure to always give our clients guidance in understanding and deciding which ones would work best for them. Any budget, scheduling, or type of project is welcome in our company. We are fully equipped with every state-of-the-art printer and design software needed to create even the most customized and sophisticated designs for printed material. Whether you want your creative ideas to turn into reality or you want professional help in improving your visuals, we are here for you.
Tacoma Printing is a long-time player in the printing industry. And as a proven Yelm print shop, we are confident that from our free consultations and designing services to our printing and mailing packages, we can leave you fully satisfied with the quality of our work. Every penny that you invest in us won't go to waste!
Our Commitment to You
Call us today! Tacoma Printing accommodates any type of printing or graphics project that comes our way. If you are a business entity looking for high-volume visuals for a corporate event or if you're just an individual looking for banner printing for personal celebrations, we are here to provide you with superior-quality printing too.
Don't worry about the budget. As a top Yelm, WA print shop, we're sure we can have something for you regardless of what you can offer. If you want to know more about our services, just give us a call, and we'll book you with one of our printing specialists for a free consultation!
Call Tacoma Printing today at (253) 525 - 4162 for your Free Consultation with a Yelm printing expert!